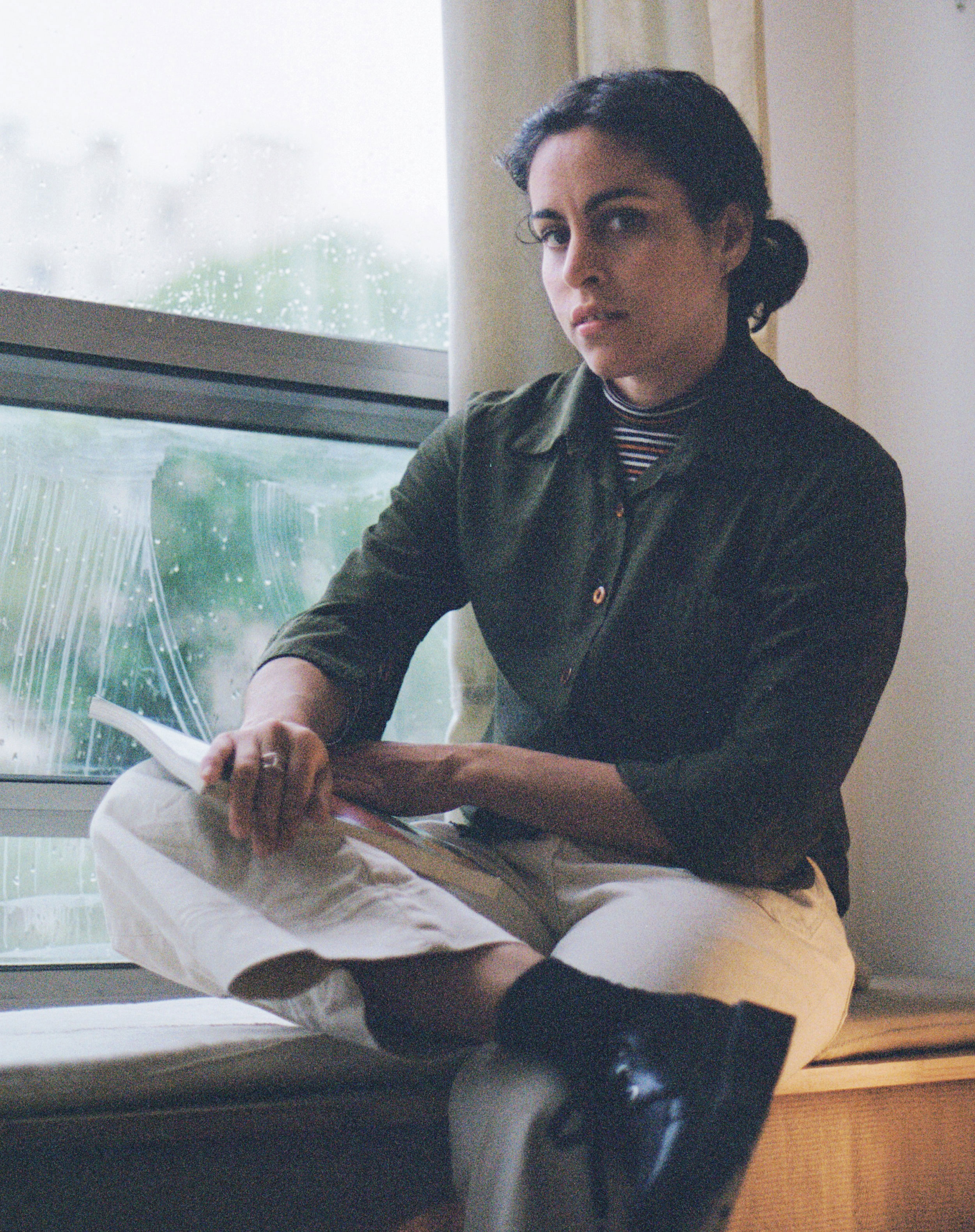 I grew up on Reunion Island, in the Indian Ocean,
where I was constantly aware of Nature being all-powerful.

Now live in Marseille, guided by the magical light of the south of France.
My childhood cliffs were black, but I am still with the same abrupt seashore,
the same depth of sea, the same violence of their meeting.
Here, I found again the bond with the wild environment.

IN BETWEEN ART AND DESIGN, FREE OF ANY CONVENTION,
EACH PIECE THAT I CREATE IS MADE TO LIVE WITH US,
IN THE MOST SINGULAR WAY.
PIÈCES DISPONIBLES
You will find here all the unique pieces, sharing the atelier with me at the moment.
Each piece presented here is available, please get in touch for more info.
leabigot.sculpture@gmail.com
UNWIND, H.34cm L.30cm l.27cm, white stoneware
ROCHE, H.20cm L.27cm l.20cm, white stoneware, lighting system
SIGNE, H.120cm L.45cm l.20cm, white stoneware, waxed and organically dyied fabric, lighting system
STAY IN THE LOOP
If you want to be informed whenever a new piece is added here, send your mail adress here:
leabigot.sculpture@gmail.com
REACH OUT TO ME
For special commissions, collaboration or for any questions you might have, please write to me at:

leabigot.sculpture@gmail.com

To know more about me and be aware of upcoming exhibitions, please find me at:

@leabigot.sculpture